INDYFRINGE BASILE THEATRE
MARCH 3RD - 5TH, 10TH - 12TH & 17TH - 19TH
"I don't want realism…I want magic."
Arguably, William's masterpiece, A Streetcar Named Desire was written during a period of change in America after World War II. In short, it is about a woman who comes to live with her sister and her sister's husband. She eventually loses her grip on reality as she fails to get what it is she most desires…
In March, Catalyst returns 'home' to the IndyFringe Basile Theatre to remove all distance from this scarifying classic drama, with an extremely intimate black-box production, that will pull no punches. This production will be directed by Artistic Director, Casey Ross, and star fellow Catalyst Artistic Director, Dave Pelsue, as Stanley Kowalski. After this, you will know, for certain, that you can't go around depending on the kindness of strangers…or even family.
*Audition Sign Up Link Coming Soon. For any questions, contact Casey.
Sunday January 15th:
2 PM – 5 PM
&
7 PM – 9 PM
Monday January 16th:
7 PM – 9 PM
At the Indy Eleven Theatre
719 E St Clair St, Indpls, IN 46202
*Please account for call-backs Tuesday January 17th from 7 PM – 9 PM, at the same theatre location.
Prepare a 1-2 minute dramatic, contemporary monologue. You may be asked to read a side from the script, as well.
*BLANCHE DUBOIS…(F) STELLA'S VISITING SISTER, LATE 30s-40s
*STELLA KOWALSKI…(F), BLANCHE'S SISTER, STANLEY'S WIFE, 30s
*HAROLD MITCHELL (MITCH)…(M), STANLEY'S BEST FRIEND FROM THE MILITARY, LATE 30s-40s
EUNICE HUBBELL…(F) STANLEY AND STELLA'S KIND UPSTAIRS NEIGHBOR, 30s-50s
STEVE HUBBELL…(M) STANLEY'S POKER BUDDY, EUNICE'S HUSBAND, 30s-50s
PABLO GONZALES…(M) / LATINO, STANLEY'S POKER BUDDY, ANY AGE 20s+
MEXICAN WOMAN…(F) / LATINA, A FLOWER SALESPERSON IN THE FRENCH QUARTER, ANY AGE
THE YOUNG COLLECTOR…(M), A YOUNG MAN SELLING NEWS PAPERS DOOR TO DOOR, 17-25
THE DOCTOR…(M), A DOCTOR FROM A SANITORIUM, ANY AGE
NURSE…(F), A NURSE ACCOMPYING THE DOCTOR, ANY AGE
BLACK WOMAN…(F PRESENTING), A PERFORMER FROM THE QUARTER, THIS IS A MOSTLY NON SPEAKING, ROLE. HOWEVER, COMFORT WITH LIVE SINGING IS A PLUS, ANY AGE
ALL ACTORS WILL BE OFFERED A STIPEND. NO LESS THAN $100 FOR ANY ROLE, STIPENDS MAY VARY FOR LEADING ROLES.
*AEA PERFORMERS WOULD BE CONSIDERED FOR THESE ROLES AND THE ACTOR WOULD BE SPONSORED, FOR THE COST OF THEIR NEGOTIATED CONTRACT.
Catalyst Repertory will be hiring an Intamacy Director for this production.
CASEY ROSS
(DIRECTOR/CONCEPTUAL DESIGNER)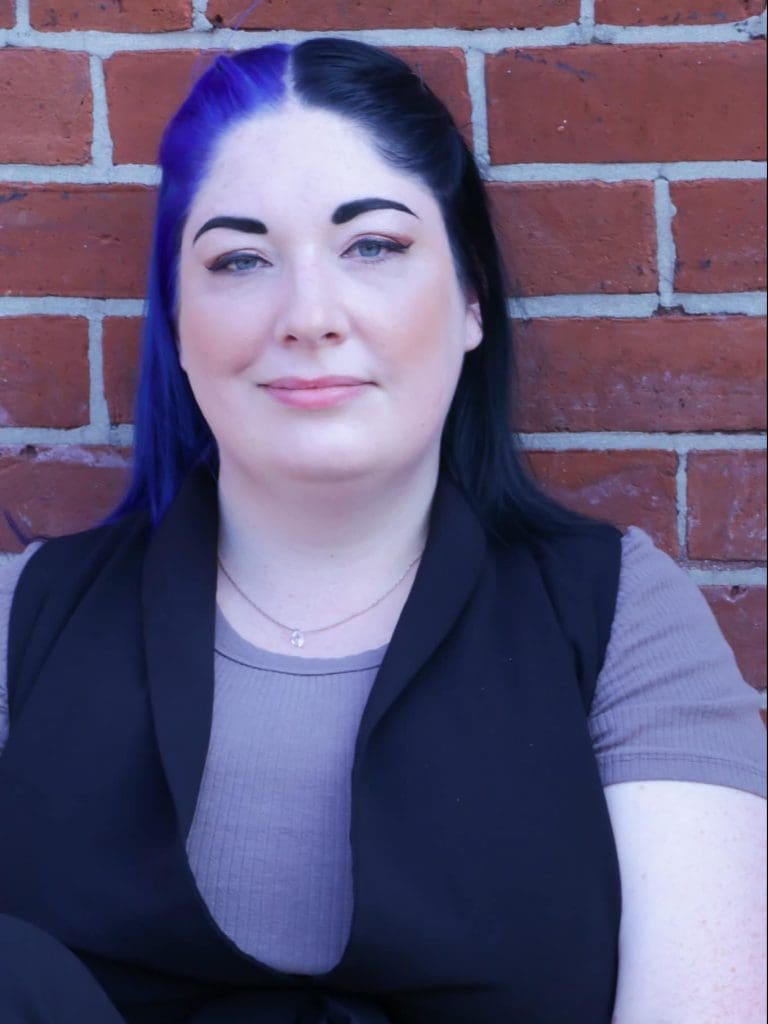 YOU'VE SEEN CASEY WITH THESE CATALYST SHOWS:
GALLERY (FRINGE), PLAYWRIGHT
TORTILLO! (FRINGE), PLAYWRIGHT/DIRECTOR
QUEUE (FRINGE), PLAYWRIGHT
THE SOLIDARITY (FRINGE), PLAYWRIGHT
PORTRAITS [LIKE AMERICAN GOTHIC] (FRINGE), PLAYWRIGHT/DIRECTOR
THE RIPPLE EFFECT, PLAYWRIGHT
GALLERY/PORTRAITS, PLAYWRIGHT/DIRECTOR
QUEUE, PLAYWRIGHT/DIRECTOR
SHE STOOPS TO CONQUER (LADY HARDCASTLE/DIRECTOR), OLIVER GOLDSMITH / ADAPTED BY CASEY ROSS
HELL'S 4TH RING [THE MALL MUSICAL] (FRINGE),

BOOK & STORY/DIRECTOR

TIMON OF ATHENS (DIRECTOR/CONCEPTUAL DESIGN), SHAKESPEARE / ADAPTED BY CASEY ROSS
TORTILLO! (PATRICK), PLAYWRIGHT
THE DIVINERS (DIRECTOR/CONCEPTUAL DESIGN), JIM LEONARD, JR
THE SEAGULL (DIRECTOR/CONCEPTUAL DESIGN), ANTON CHEKHOV
EQUUS (DIRECTOR/CONCEPTUAL), PETER SHAFFER
TORTILLO! 2: DICKENS RISING (FRINGE), PLAYWRIGHT/DIRECTOR
CORIOLANUS (DIRECTOR/CONCEPTUAL DESIGN), SHAKESPEARE
TOOTH OF CRIME (DIRECTOR/CONCEPTUAL DESIGN), SAM SHEPARD
SLAYING THE DRAGON, PLAYWRIGHT/ASSISTANT DIRECTOR
CANVAS (FRINGE), PLAYWRIGHT/SOUND DESIGN
TAMING OF THE SHREW (DIRECTOR/CONCEPTUAL), SHAKESPEARE / ADAPTED BY CASEY ROSS
HELL'S 4TH RING [THE MALL MUSICAL], BOOK & STORY/DIRECTOR
ARCADEFIRE! [THE REDEMPTION OF BILLY MITCHELL] (FRINGE), BOOK & STORY/DIRECTOR/CONCEPTUAL DESIGNER
COPYRIGHT/SAFE, PLAYWRIGHT/DIRECTOR/CONCEPTUAL DESIGN
THE PILLOWMAN (DIRECTOR/CONCEPTUAL DESIGN), MARTIN MCDONAGH
TORTILLO! 3: SOMBRERO'S REVENGE (FRINGE), PLAYWRIGHT/DIRECTOR/CONCEPTUAL DESIGN
YOU'VE SEEN DAVE WITH THESE CATALYST SHOWS:
THE SOLIDARITY (FRINGE) (BEN), CASEY ROSS
HELL'S 4TH RING [THE MALL MUSICAL] (FRINGE) (MUSIC/ERIC), CASEY ROSS & DAVE PELSUE
TORTILLO! (PATRICK), CASEY ROSS
THE DIVINERS (C.C. SHOWERS/SET DESIGN), JIM LEONARD, JR
EQUUS (ORIGINAL SCORE), PETER SHAFFER
TORTILLO! 2: DICKENS RISING (FRINGE) (PATRICK), CASEY ROSS
CORIOLANUS (LARTIUS), SHAKESPEARE
TOOTH OF CRIME (HOSS), SAM SHEPARD
CANVAS (FRINGE) (JACKSON), CASEY ROSS
TAMING OF THE SHREW (PETRUCHIO), SHAKESPEARE
HELL'S 4TH RING [THE MALL MUSICAL] (MUSIC/ERIC), CASEY ROSS & DAVE PELSUE
ARCADEFIRE! [THE REDEMPTION OF BILLY MITCHELL] (FRINGE) (VOICE OF DONKEY KONG), CASEY ROSS & CHRISTOPHER MCNEELY
COPYRIGHT/SAFE (BADGER/ORIGINAL SONGS), CASEY ROSS
THE PILLOWMAN (TUPOLSKI), MARTIN MCDONAGH
TORTILLO! 3: SOMBRERO'S REVENGE (FRINGE) (PATRICK), CASEY ROSS