Catalyst Repertory Theatre is an Indianapolis-based, repertory, community theatre troupe. Catalyst has also been a traveling troupe, meaning we do not have our own dedicated space, we partner with local venues and theatres and bring our productions to a variety of local venues. We are currently partnered with the IndyFringe Theatre for our mainstage shows. Traveling has allowed us to be able to pair the right venue to the show; helping us in creating a variety of worlds and installations around Indianapolis. As a repertory troupe, you will see a certain roster of constant players, but this does not mean that Catalyst Repertory is exculsionary. We are always looking for ways to feature new, like-minded creators on our team.
Catalyst focuses on producing new plays or new adaptations of classic plays. We also focus on 'difficult' or 'grittier' modern works, not often produced in the Midwest. In 2015, we offically opened the 'doors' to our first season, at Fountain Square's Grove Haus, with Artistic Director, Casey Ross's, original script, The Ripple Effect. We enjoyed a sold out house, our first opening night and have remained a mainstay Indianapolis company, to this day.
Our founder and Artistic Director, Casey Ross, is veteran Indianapolis playwright, primarily known for her work within the IndyFringe Theatre Festival. She first founded Casey Ross Productions in 2014, after a successful run at the 10th anniversary IndyFringe Festival, but later changed the company name to Catalyst Repertory; to reflect the official addition of artistic partners, Dave Pelsue and Taylor Cox. Our company promises to produce exciting and challenging shows that act as a catalyst to conversations. (see what we did there?)
NEW IS WHAT WE DO!
Catalyst Repertory's name represents our founding trio of creative leadership, who wear the many hats of a staff of many. Our leadership team has been working together, since 2013, to create the Catalyst Repertory brand, of Indianapolis.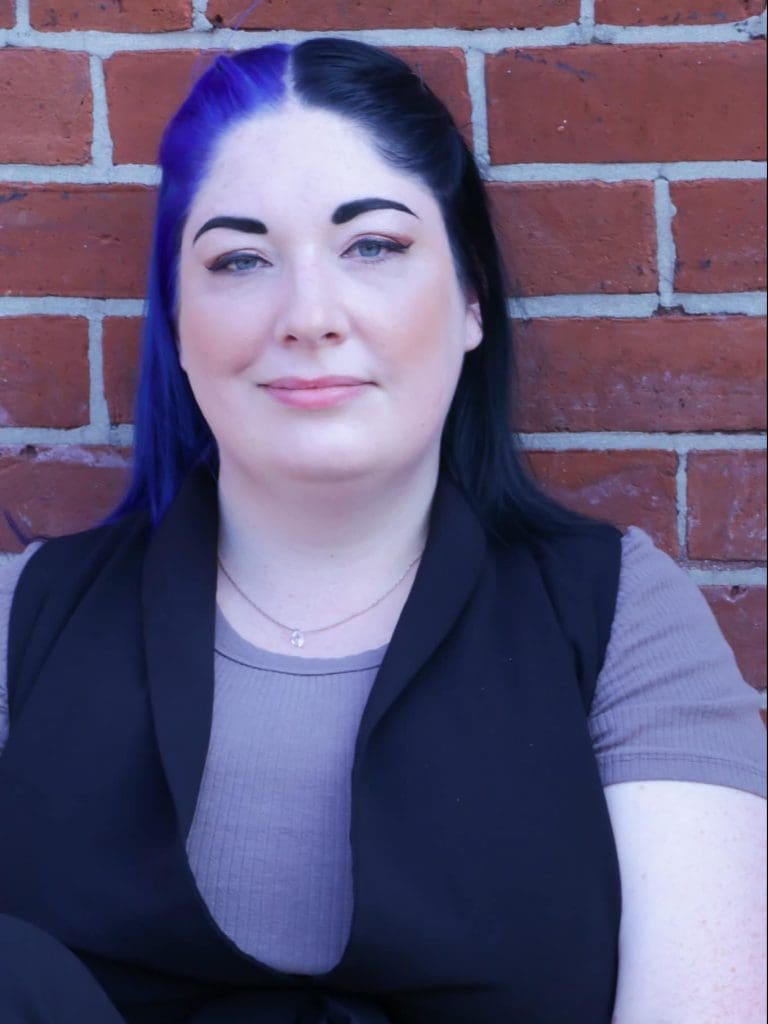 FOUNDER & ARTISTIC DIRECTOR
Casey is the founder and Artistic Director of Catalyst Repertory, which technically started as  'Casey Ross Productions,' in 2015. The Catalyst Repertory name change was put in place to reflect the creative team established over, now, decade of making theatre, together. 
Casey is a playwright, director, designer, illustrator, and the Artistic Director and founder of Catalyst Repertory. Casey has become known a veteran playwright, through her work with the IndyFringe, amassing a collection of  more than 10 critically-acclaimed original plays. Some of Ross's most notable Fringe works include her published trilogy of plays,  The Gallery Trilogy,  her love letter to comic books,  Copyright/Safe,  and her bawdy 'stage-sitcom,'  The Tortillo! Series.  Ross is also an acclaimed director and conceptual designer, in the Indianapolis area, with her celebrated productions of  The Pillowman,  Equus,  Tooth of Crime,  Coriolanus,  Taming of the Shrew,  Timon of Athens,  The Diviners, and more. In 2017, Ross, alongside Co-Artstic Director, Pelsue, won the IndyFringe 'Best Vetern Producer' Award, solidifying them amoung the festival's key players. 
Ross's next major projects will be the conceptual design and direction for Catalyst's intimate collaborative production of  A Streetcar Named Desire, coming to the stage, this March, as well as, Catalyst's June revival adaptation of Broadway oddity, Starmites,  both taking place at the IndyFringe Basile Theatre. Ross's newest play,  Bat in the Wind (or A Recent Study on Depression and Addiction)  will premiere, this year, at the 2023 IndyFringe.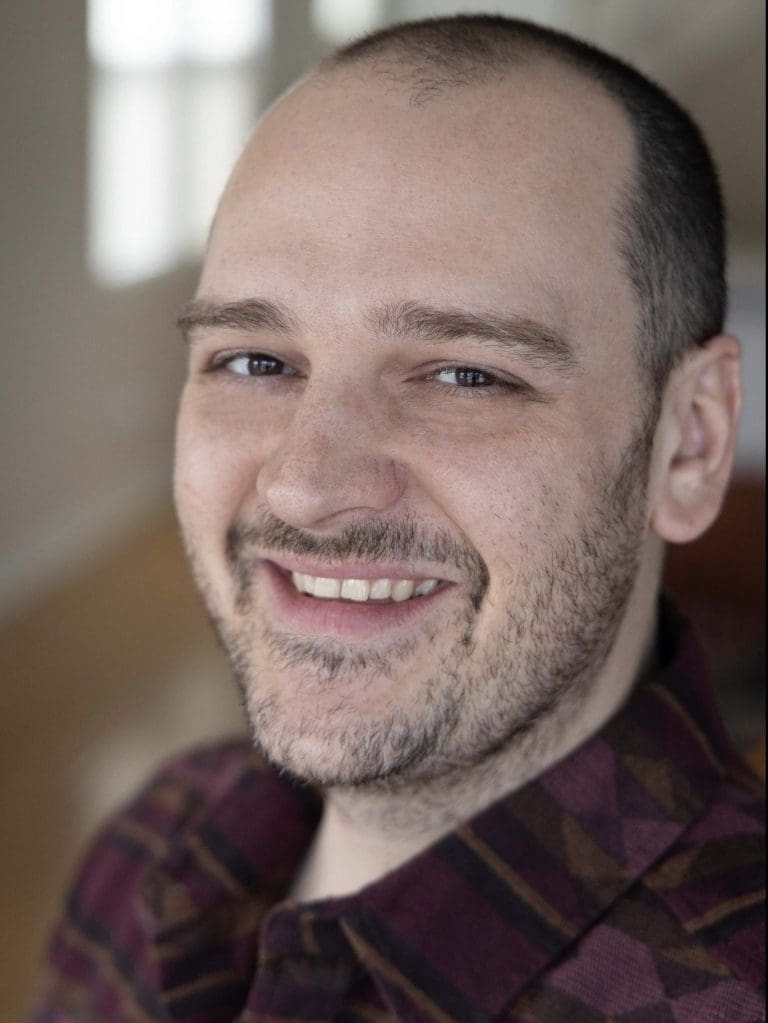 Catalyst is happy to welcome our long-time Director and Actor in Residence to the Creative Direction team.
 You've seen Zach's work with Catalyst many times. First, with his debut in 2016's The Diviners (Ferris). Zach is a notable acting force in Indianapolis, working for not only Catalyst Repertory, but also, The Pheonix Theatre, Wisdom Tooth Productions, Claude McNeil Productions, Bard Fest, Eclectic Pond Theatre Company, and many more. At Catalyst, you not only see Zach on stage, but he's also in the director's chair. Since joining forces with Catalyst, Zach has directed many of the new works and adaptations presented by Catalyst, such as: Feral Boy (2016, Bennett Ayres), Popular Monsters (2018, Lou Harry), Romeo + Juliet (2018, Bard Fest), Lanista (2022, Bennett Ayres). 
Zach also acts as the director of the Act Out Ensemble, which provides educational issue-based theatre for school assembly settings. Zach's other memorable roles, on stage, with Catalyst have been in our 2017 critically acclaimed production of Sam Shepard oddity, Tooth of Crime, wherein he played Chaser, and also bass in our band. Zach also originated the role of Eyepatch in Casey Ross's Copyright/Safe, which premiered at the 2021 IndyFringe festival.  Coming up next, you'll be able to see Zach back in the director's chair with our upcoming 2023 IndyFringe offering by Artistic Director, Casey Ross, Bat in the Wind (or A Recent Study on Depression and Addiction). 
Dave has been with Catalyst since before we were even Catalyst! Joining forces with what would to become our creative team, in 2013, with his first Fringe show appearance in, The Solidarity,  written by Casey Ross and directed by Dane Rogers. Dave has been a leader on the Catalyst team, ever since. An acclaimed actor and celebrated musician, who has been seen on many stages, both theatrical and musical, throughout the country, Dave is also talented wood-worker, painter, and designer; skills that have made him an essential member of our repertory. Dave has had a hand in most of Catalyst's shows – if he's not  in  them, he's usually somewhere behind the scenes; be it building, writing,  designing, musicial directing, or composing. On top of his work with Catalyst, he also works for the renowned Phoenix Theatre, Defiance Comedy, Betty Rage Productions…and more. 
In his non-exsistent free time, he performs as the front-man for popular local band, Fareway. If he looks familar, Google him, because he probablly was in that one band you're thinking of. Some of Dave's most memorable Catalyst Repertory performances include:  The Pillowman  (Tupolski),  Tooth of Crime  (Hoss), The Tortillo! Trilogy  (Patrick 'Sombrero' Plummer), Taming of the Shrew (Petruchio), The Diviners  (C.C. Showers), Canvas / The Gallery Trilogy  (Jackson),  and  Copyright/Safe  (Badger). 
You can see Dave, this season, in Casey Ross's newest play for the 2023 IndyFringe Festival, Bat in the Wind (or A Recent Study on Depression and Addiction).
Catalyst Repertory's Directors in Residence are selected via independant director submissions or selected from within the repertory to collaborate on the work of a repertory member. Our Director's in Residence have participated in at least 2 other Catalyst Repertory productions. They are artists who's vision exemplify the Catalyst brand and mission and have more than likely worked with Catalyst before in other capacities.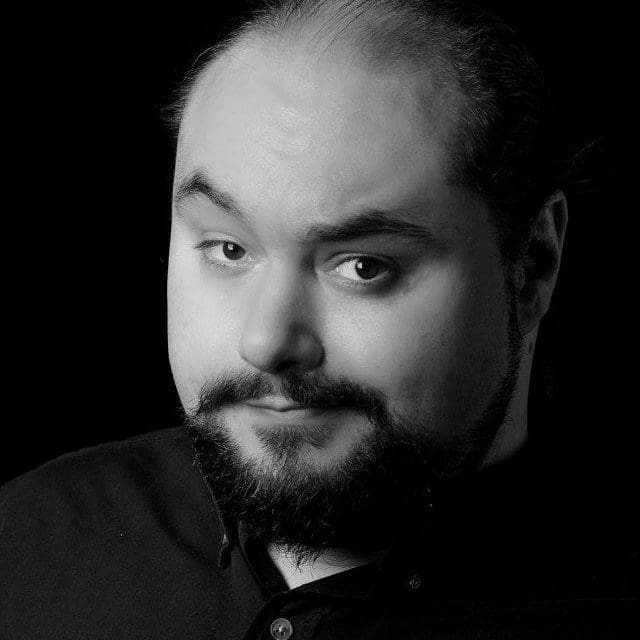 TORTILLO!,  CASEY ROSS
RHINOCEROS, IONESCO*
*ASSOCIATE PRODUCTION WITH NO HOLDS BARD PRODUCTIONS                                                                                   
TIMON OF ATHENS, BARD FEST 2015 (ALCIBIADES)
TORTILLO! (2016),  CASEY ROSS (TED)
TORTILLO! 2: DICKENS RISING (2016 INDYFRINGE), CASEY ROSS (TED)
RHINOCEROS (2017), IONESCO (JEAN)
SLAYING THE DRAGON (2017), CASEY ROSS (FLAMESON)
TORTILLO! 3: SOMBRERO'S REVENGE (2022 INDYFRINGE), CASEY ROSS (TED)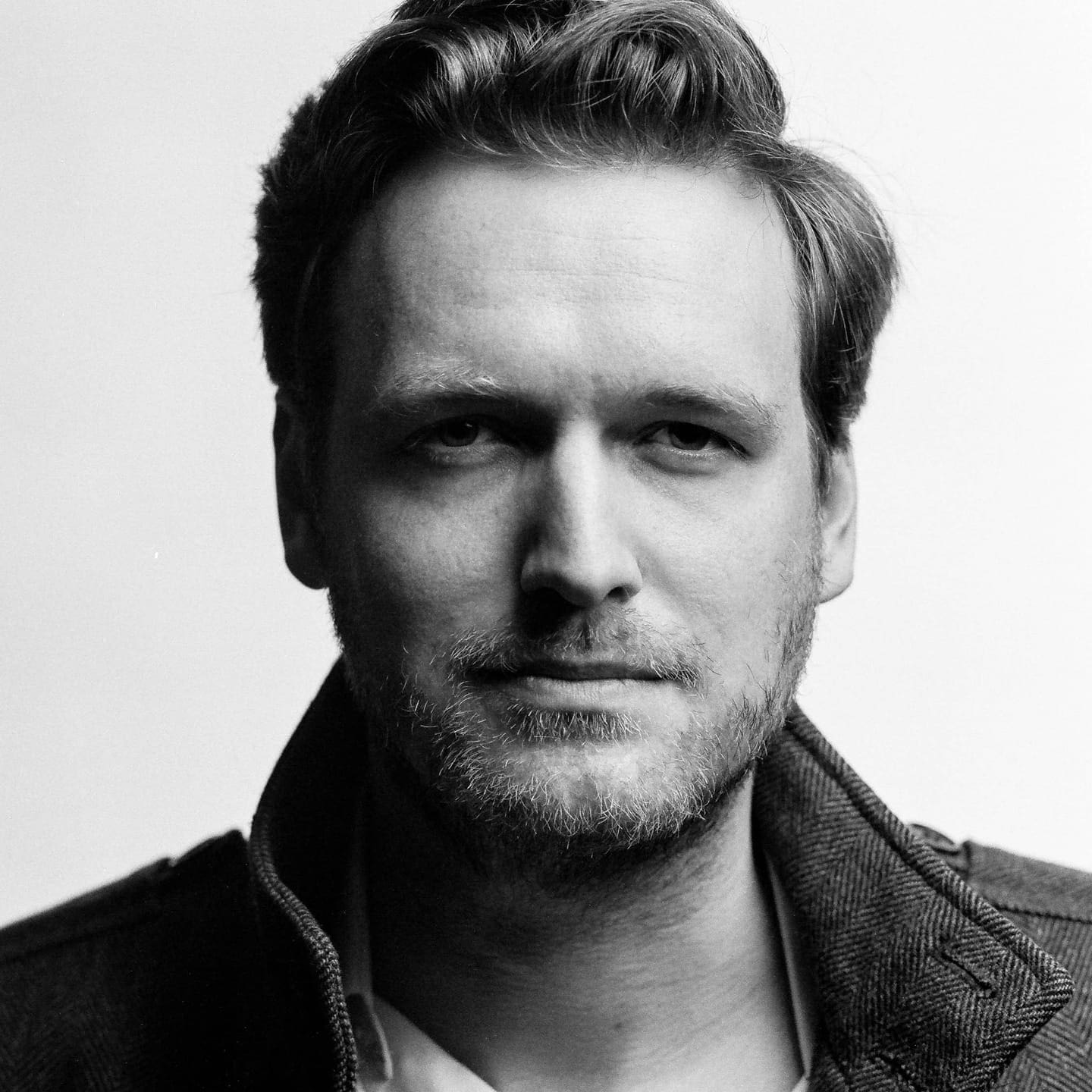 SLAYING THE DRAGON,  CASEY ROSS 
TIMON OF ATHENS, BARD FEST 2015 (APEMANTUS)
COPYRIGHT/SAFE, (2021 IINDYFRINGE), CASEY ROSS (UNDERSTUDY EYEPATCH)
PORTRAITS [LIKE AMERICAN GOTHIC], (2014 INDYFRINGE), CASEY ROSS (FRANK)
HELL'S 4TH RING [THE MALL MUSICAL], (2015 IINDYFRINGE), CASEY ROSS & DAVE PELSUE (LEE)
TOOTH OF CRIME (2017), SAM SHEPARD (CROW)
LOBBY CHANNEL,  PAIGE SCOTT
THE DIVINERS (2016), JIM LEONARD, JR. (NORMA)
CORIOLANUS, BARD FEST 2016 (SICINIUS VELUTUS)
Catalyst Repertory's Actors in Residence are actors who've worked in 2 or more Catalyst Repertory productions and are actors who recieve special consideration from Catalyst when selecting projects to feature our repertory members. These are the actors who will be pre-cast in announced shows and exhibit the values Catalyst maintains in creating thought provoking and ethically created theatre.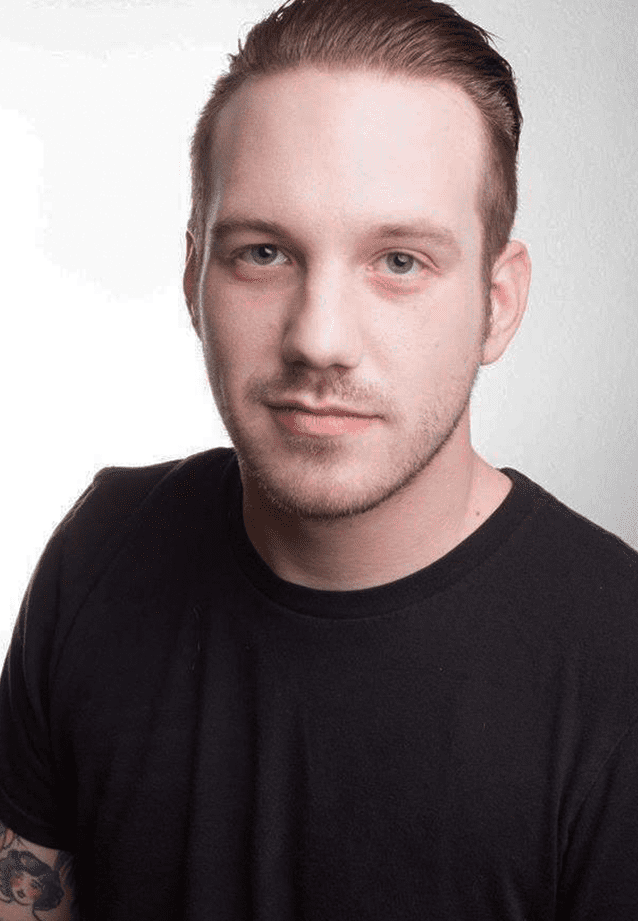 As one of Catalyst Repertory's original founders, Taylor has amassed one of the most sprawling Catalyst resumes in company history. Taylor is currently serving Catalyst remotely, remaining active on our creative team and our board of directors.
PORTRAITS [LIKE AMERICAN GOTHIC] (2014 INDYFRINGE), CASEY ROSS (JACKSON)
THE RIPPLE EFFECT (2015), CASEY ROSS (MAX)
GALLERY/PORTRAITS (2015), CASEY ROSS (JACKSON)
SHE STOOPS TO CONQUER

(2015), OLIVER GOLDSMITH (TONY)

HELL'S 4TH RING [THE MALL MUSICAL] (2015 INDYFRINGE), CASEY ROSS & DAVE PELSUE (LARS)
TIMON OF ATHENS, BARD FEST 2015 (THE POET)
EQUUS (2016), PETER SHAFFER (ALAN)
CORIOLANUS, BARD FEST 2016 (CORIOLANUS)
THE SEAGULL (2017), ANTON CHEKHOV (TREPLEV)
COPYRIGHT/SAFE (2021 INDYFRINGE), CASEY ROSS (THE MASK)
THE PILLOWMAN (2022), MARTIN MCDONAGH (KATURIAN)