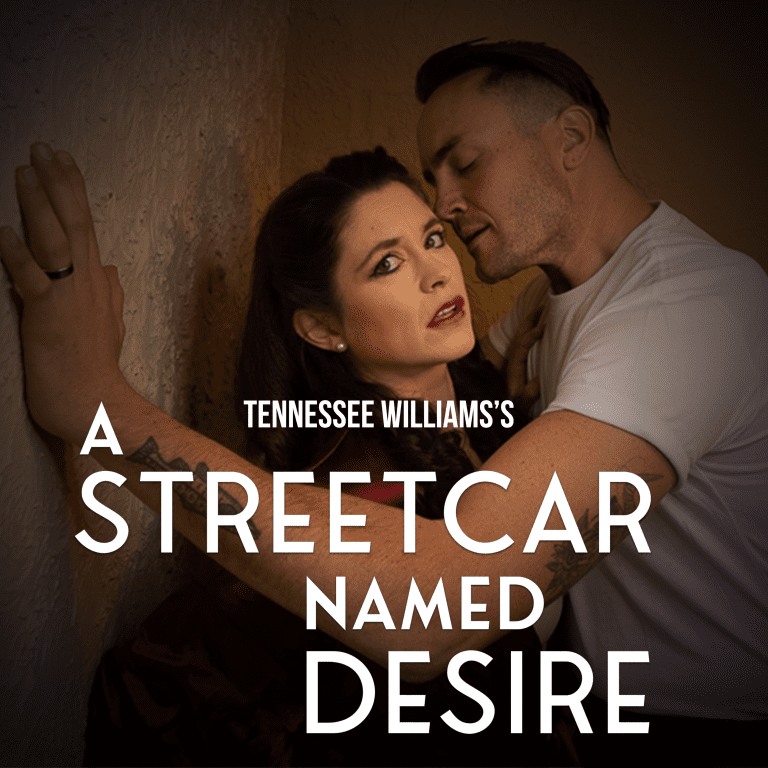 "I don't want realism…I want magic."
Arguably, Williams's masterpiece, A Streetcar Named Desire was written during a period of change in America, after World War II. In short, it is about a woman who comes to live with her sister and her sister's husband. She eventually loses her grip on reality as she fails to get what it is she most desires…
In March, Catalyst returns 'home' to the IndyFringe Basile Theatre to remove all distance from this scarifying classic drama, with an extremely intimate box-box production, that will pull no punches. This production will be directed by Artistic Director Casey Ross. After this, you will know, for certain, that you can't go around depending on the kindness of strangers…or even family.
Recommended 16+, Adult Content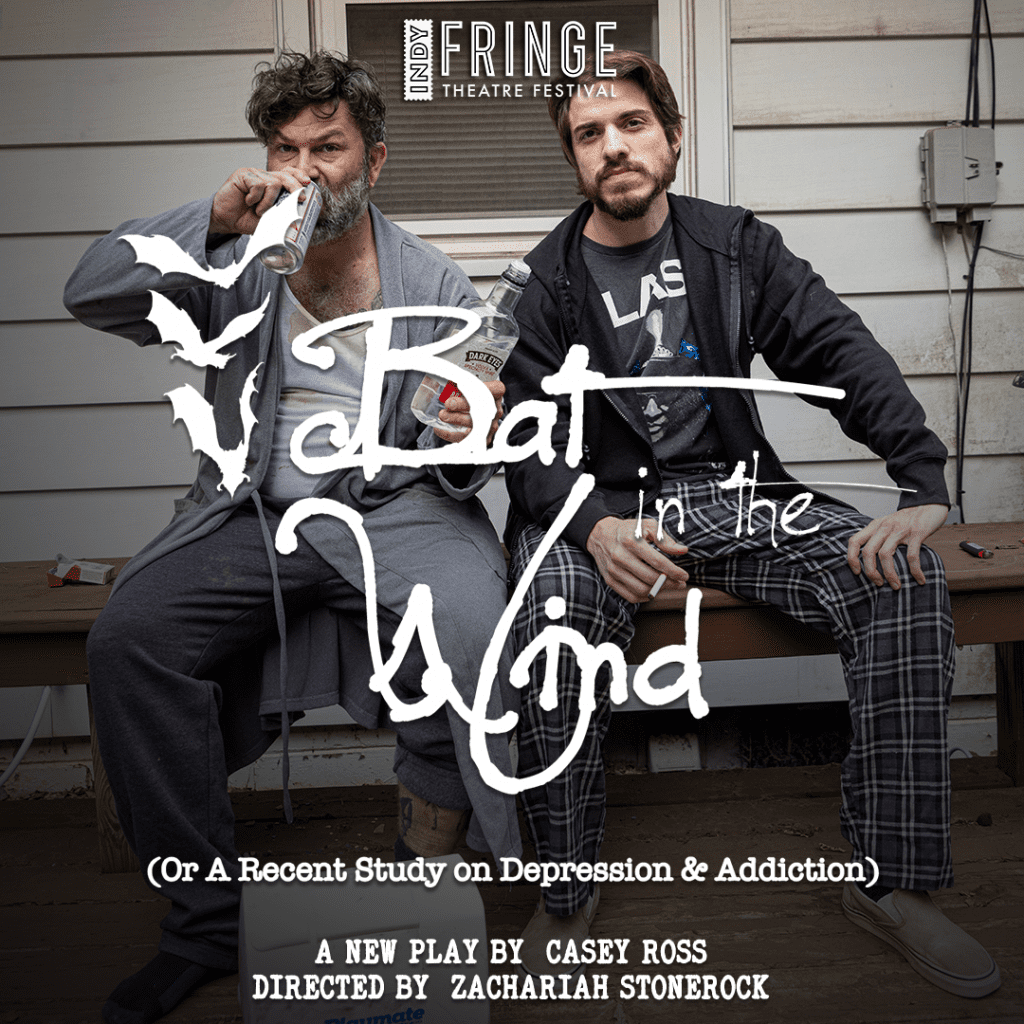 AUG/SEPT
INDYFRINGE FESTIVAL
DIRECTED BY ZACHARIAH STONEROCK
"A beginning and an end. Life and death…A bat flapping wildly against the wind…"
A new drama by local playwright, Casey Ross. Bat in the Wind follows a struggling young playwright and his neighbor, an eccentric drunk – as they navigate sharing a duplex, their addictions, and their lives…
Starring Catalyst's own Dave Pelsue, and Matt Kraft, returning to Catalyst, post his Streetcar debut.
Recommended 16+, Adult ContentAdult Language, Substance Abuse, Adult Content
Premiring at the 2023 IndyFringe Festival.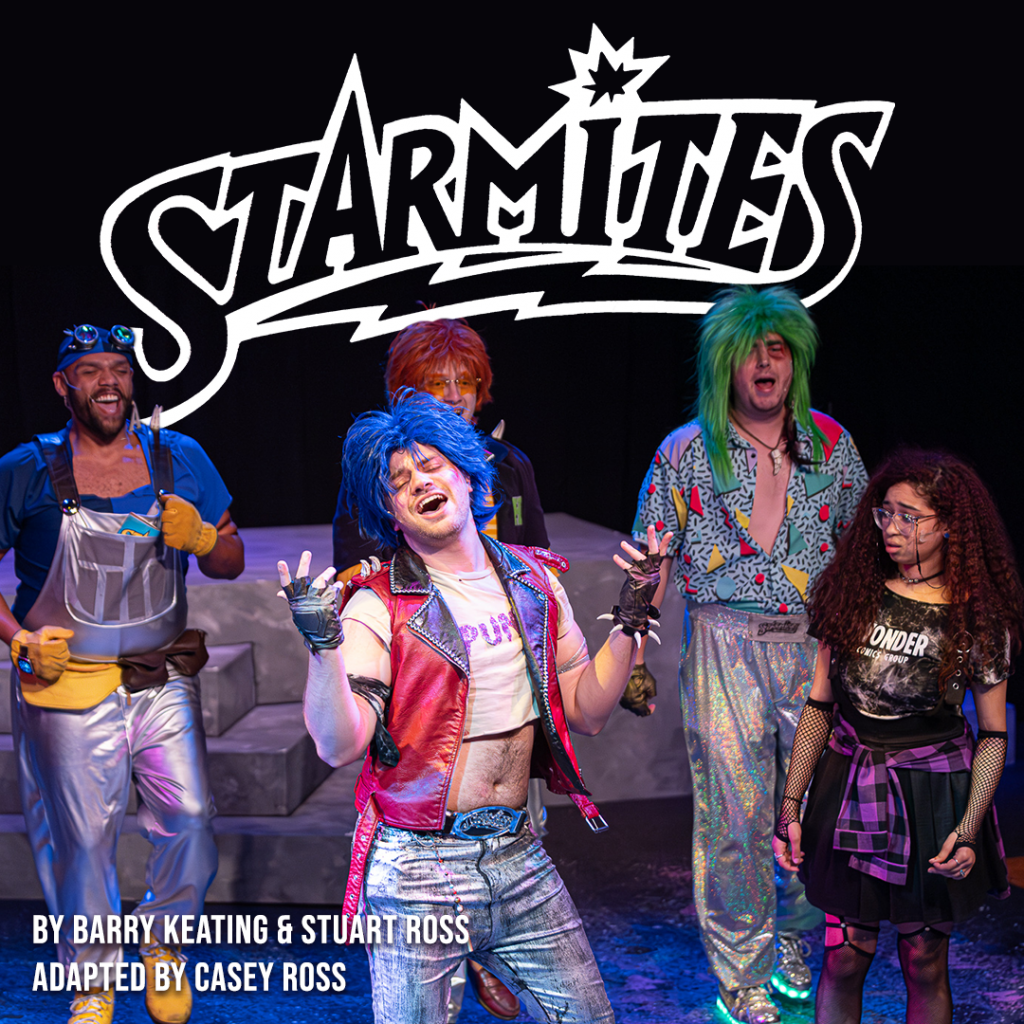 "As tough as old shoe leather and as bold as brass!"
Starmites follows a lonely young woman, who magically finds herself in the comic-book world she adores, where she must lead the Starmites in their efforts to save the Earth and battle the evil Shak Graa…
Starmites is a cult-classic Broadway oddity from the 1980s that has yet to see a major professional revival, since being nominated, against all odds, for 6 Tony Awards. Until now. This season, Catalyst takes Barry Keating's quirky outer-space, rock-n-roll, superhero fantasy and gives it a conceptual facelift by our award-winning Artistic Direction team. This isn't your highschool's VHS production Starmites…prepare to join us and the 'Mites in Innerspace.
Homnia, Homnia…hey!
Stay tuned to hear more about this exciting revival adaptation production graciously allowed by Starmites's creator, Barry Keating.
2023 MAINSTAGE SEASON "CLASSIC/CATALYST"
A main-stage celebration of truly classic theatre with Catalyst vision. Next year, Catalyst is focusing on theatre standards and a return to staging principles with 2 classic shows we love…but of course we'll be bringing a bit of our Catalyst flare to each of our 2 main-stage selections. We open with Tennesee Williams masterpiece,
A Streetcar Named Desire
, staged in an intimate actor-focused production at our partner venue, the IndyFringe Basile Theatre. We close the main-stage season with the 1980s Broadway rock-musical oddity,
Starmites
, boldly adapted by company director, Casey Ross, with the permission and advising of its' Tony-nominated creator, Barry Keating. 
This is "Classic/Catalyst."
INDYFRINGE BASILE THETARE
Located in the Mass Ave Theatre and Cultural District, this IndyFringe Building houses two of Indy's most foundational black-box theatres. Catalyst is thrilled to be returning to the (appx. based on staging format) 100 seat venue for another year-long residency. The IndyFringe Basile Theatre will house both of our mainstage "Classic/Catalyst" 2023 shows; A Streetcar Named Desire and Starmites. We're excited to bring you intimate, actor-focused productions of both of these classically Catalyst shows, in the heart of rapidly growing Mass Ave Cultural District. Catalyst is a Fringe-founded company and we couldn't think of a better home for our seasons!
719 E. St. Clair St.,
Indianapolis, IN 46202
BOXOFFICE:
317-210-4639