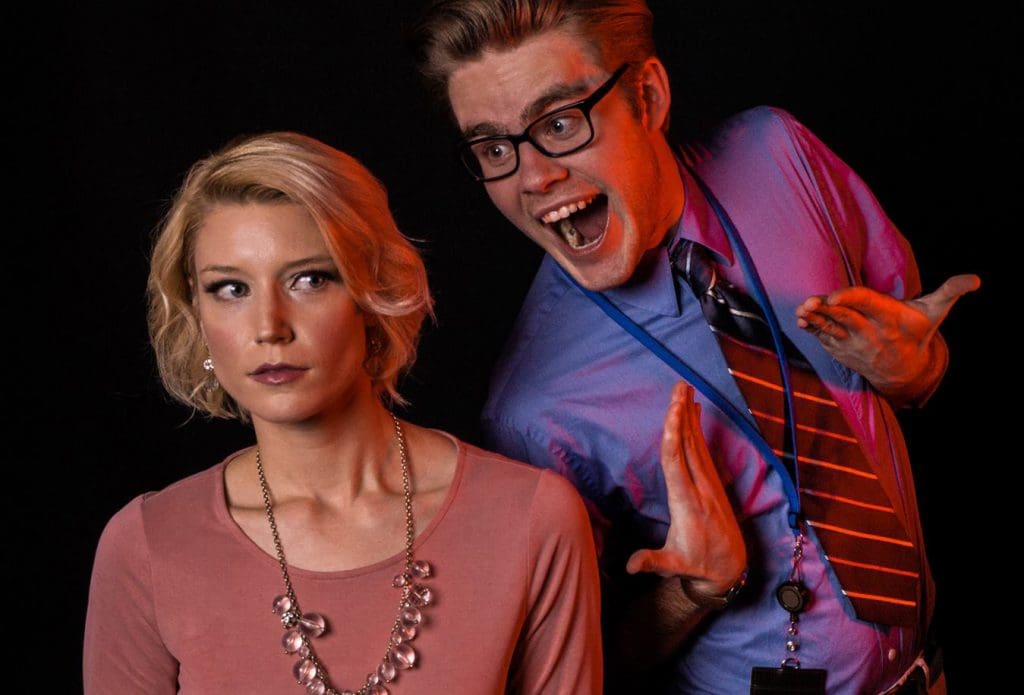 Hell's 4th Ring
[The Mall Musical]
By Casey Ross & Dave Pelsue
"*What if the term "soul-sucking job" could be taken literally?
* What if the dying American institution of the shopping mall resorted to desperate measures to keep itself alive?
* What if a couple of highly talented but potty-mouthed theatre people decided to make a twisted comedy musical about this?
Welcome to "Hell's 4th Ring: The Mall Musical.
…This is not our first visit to Hell's Gate Mall. A 50-minute version premiered as part of the 2015 Fringe Festival. A lot of people loved it; Wendy even noted (in her review) that the show should be expanded into a full-length musical. Now at last, creators Casey Ross and Davey Pelsue bring us a full two-act version, expanded but not padded-out…From the rockin' tunes to the odd plot, the show balances suspense and romance with a healthy dose of silly for an entertaining experience. The mature content is mainly multiple F-bombs and some rude gestures in the choreography, so this show is for teens and up (eventually, this will only be for adults, as we'd have to explain to kids what a mall was)."
-John Belden, Plays with John & Wendy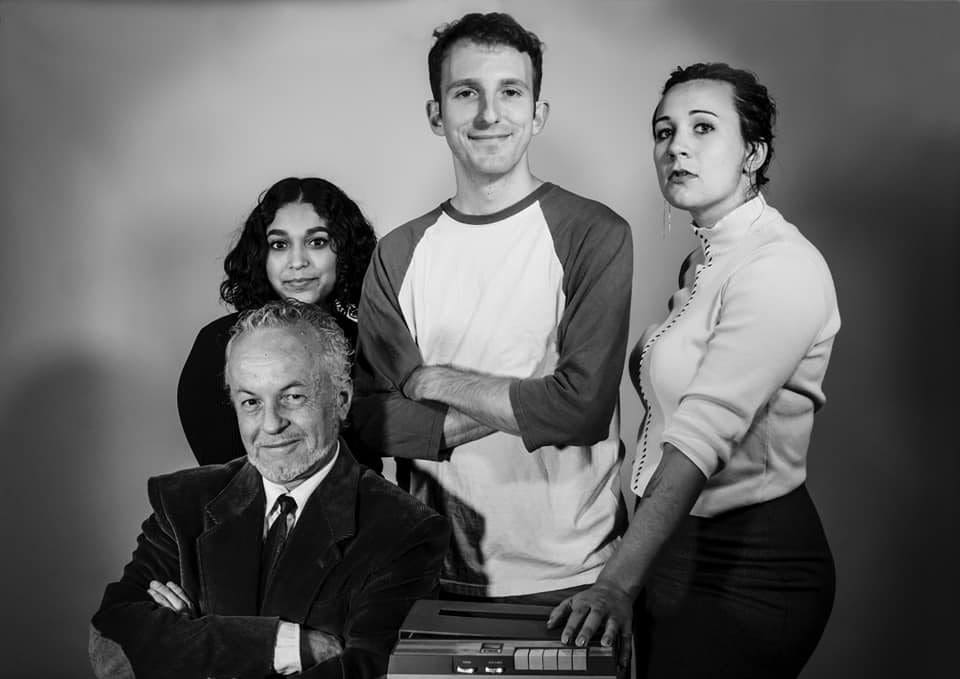 "The setting of "Popular Monsters," a one-act drama by Lou Harry, is the cluttered office of a marginal horror-film magazine of the same title…efore and when the drunk magazine honcho emerges zombie-like from the bathroom. The audience becomes uncomfortably put in the position of Greg, the fan-reporter, who is eventually so bewildered by what he's learning that he doubts whether the table he puts his hand down on is really a table…I felt I was being invited into an authentic milieu — intense and believable, even though steeped in the Hollywood phantasmagoria."
-Jay Harvey, Jay Harvey Upstage
"Before the show, my friend and I had a ball looking at Stonerock's set, a hodgepodge of memorabilia reminiscent of an I Spy game."
-Lisa Gauthier Mitchison, Indianapolis Theatre Reviews
"Jamie McNulty is super suave as Knight, the man who played a beast on the silver screen, whose urbane patter disguises the beast he was when the cameras weren't rolling. Tom Weingartner as Greg flies in the other direction: manic, uncertain and painfully naive. Alexandria Miles as Shawna faces the world with razor-sharp wit and BS-detector turned to 11. And Miranda Nehrig musters her talent for complex characters by making Elsa bitchy, yet likable; and by lending humor to the scenes when she is extremely drunk without devolving into slapstick. These bold performances with gentle humor help illuminate the play's examination of these different characters…Stonerock's vision shows the ever-present "monsters" within us all."
-John Bleden, Plays with John & Wendy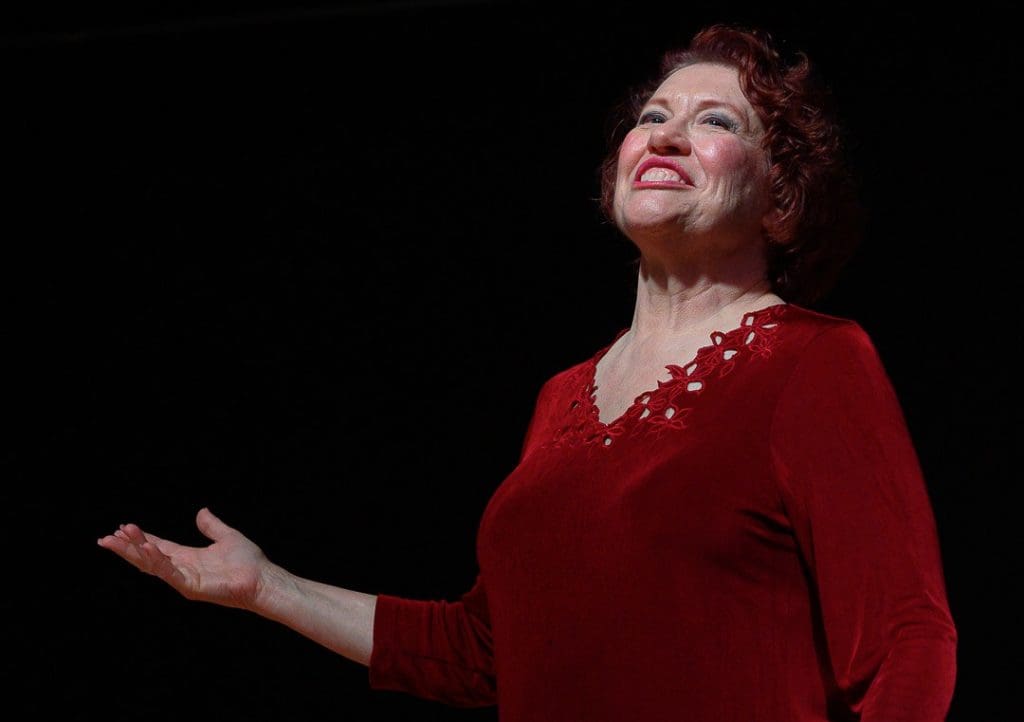 "With such serious subject matter, and her lapses into troubled memory, it's easy to forget until you see this how incredibly funny this show is. For instance, Macy's timing is perfect in saying "let me stop you there," the moment a poor student opens her mouth. As for her "victims," we get some nice vocals from Abigail Johnson, Shederick Whipple, and Rachelle Woolston. And we see, as they do with Callas, that there is more to great opera than just knowing the words. Sean Manterfield is Manny, the piano accompanist. Thomas Smith is a stagehand badgered by Callas, but also turns the tables portraying Onasis in her recollections. Director Tony Johnson also has other cast members drift in and out of her memory as figures from her past. This is a "class" you won't want to skip, as hilarity and tragic depth occupy the stage in equal measure, wielded by a master, portraying a master. Brava!"
-John Belden, Plays with John & Wendy
Current Article: Carmel Opera Singer in 'Master Class'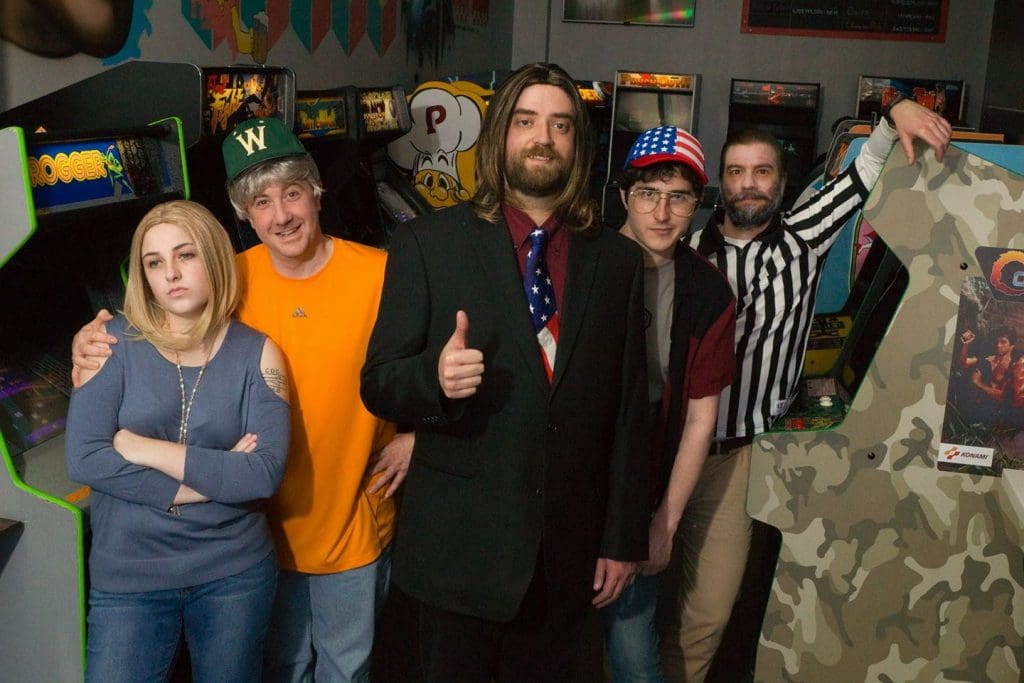 Arcadefire! [The Redemption of Billy Mitchell]
By Casey Ross
Music By Christopher McNeely
"The show is cheesy as hell, but it's supposed to be. After all, what wasn't cheesy in the '80s? And to sharpen that cheese flavor, the show is a musical…Intentional overacting and ridiculous dance moves are executed with perfectly straight faces (after all, Billy is obsessed with perfection in all things). The plot gets really nuts as Steve becomes more and more intent on exacting his personal revenge. Nostalgia and quirky entertainment coalesce into an over-the-top musical with its own kind of record scores — no barrels needed."
-Lisa Gauthier Mitchison, Indianapolis Theatre Reviews
"Quirky playwright and Fringe regular Casey Ross got the idea not long ago to take the story of Billy Mitchell, whose record high score on Donkey Kong was unquestioned until a popular documentary alleged that he somehow cheated, and make it into a musical. This brought out Billy himself — not to stop her, but to give his hearty trademark thumbs-up…Full disclosure: We're very good friends with Ross, but when you experience "ArcadeFire!" presented by her Catalyst Repertory at the Firehouse union hall, third floor, you'll want to be her pals, too."
-John Belden, Plays with John & Wendy
Greenfield Daily Reporter: "On the Fringes"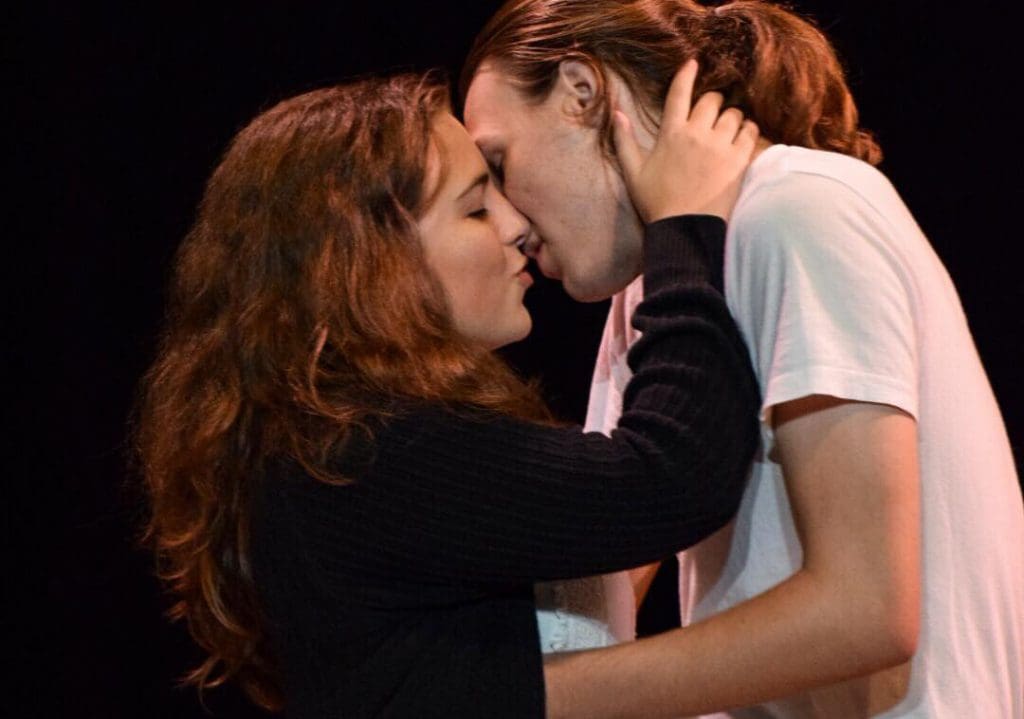 "In Shakespeare's "Romeo and Juliet," the one line that stands out for me is near the end: "All are punished." And as the opening narration famously indicates, the purpose of this tragic play is to show how all involved came to that end. In the Catalyst Repertory production at Bard Fest, director Zach Stonerock has in his adaptation stripped it to its essence. No elaborate sets; costumes are simple black and white apparel; there are few props, or even weapons beyond a simple knife. The setting is "fair Verona," but not fixed to any place or era. The focus is solely on the characters, their quirks and quarrels (especially the ongoing Montague-Capulet feud)…With the right editing, "less is more" fully applies – especially here, as Stonerock delivers a fresh perspective on well-known material. The end is the same, thus we understand that "Romeo and Juliet" is not a love story, but a "tale of woe." Woe to those who miss it."
-John Belden, Plays with John & Wendy